"Where Innovation Meets Industry" – Fothergill Group Meets the World in Paris
24th May 2023, 10.24am
After a great show in 2022, Fothergill Engineered Fabrics and TBA Protective Technologies were joined by representatives from all companies within the Fothergill Group to return to the 2023 JEC World exhibition in Paris.
Hailed for its dynamic and forward-looking spirt, the global composites industry reunited in Paris for the show which attracts over 40,000 visitors from 106 countries, and between them represent a staggering $105bn USD supply chain for composites.
Following a debut here in 2022, Fothergill Group were delighted to be back again and building on the platform established last year. As a specialist and innovative manufacturer, JEC World is a fabulous platform to share our expertise and is often the starting point of developing bespoke solutions for customers within the composites market.
Simon Onslow, Sales Manager of Fothergill Engineered Fabrics commented; "It was brilliant to be back at JEC World – it's a unique global show that brings together so many of our existing customers as well as plenty of new contacts in the world of composites. We provide various resin-compatible glass, carbon, aramid, nylon, polyester, co-mingled and natural fibre products into this market and after a hectic three days we have plenty of exciting new applications and future partnerships to follow up on."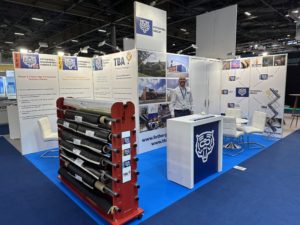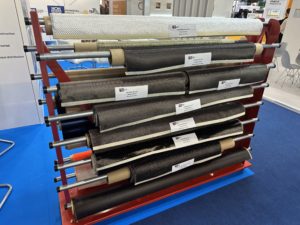 WEAVING TOGETHER PERFECT SOLUTIONS AT TECHTEXTIL
29th June 2022, 10.04am
The industry leading, biennial Techtextil Exhibition took place in Frankfurt in June, and Fothergill Engineered Fabrics Ltd., along with the rest of the Fothergill Group, were delighted to exhibit there.
Long known as the most influential platform to explore the very latest product innovations and manufacturing techniques for producers and users of the widest imaginable array of technical textiles and processes, 2022 did not disappoint.
With over 40,000 visitors from 50+ countries, serviced by over 1,000 exhibitors, it has become established as an important part of the TBA & Fothergill Group calendars. The opportunity to meet so many customers, suppliers and visitors in just a few days presented a fabulous level of engagement.
As Fothergill Group COO (Technical Textiles), Nader Midani explains; "The big attraction of Techtextil to our business is that we think it is an environment that plays to our strengths as a Group. Customers want specific, innovative solutions and that is something that can often not be achieved by the capabilities of a single business or manufacturing unit. With the complementary mix of our individual businesses, we can draw on not only the human technical expertise from across the Group, but also bring together some fairly unique manufacturing capabilities in engineered fabrics and yarns, specialist coatings, PPE and materials able to cope with extreme conditions, especially heat and flame.
There is nothing we like more than to be challenged to come up with bespoke, often technically complex solutions that we can deliver simply to our customers – and Techtextil is such a brilliant place to do this."
A great show all round and we look forward to seeing everyone again in 2024!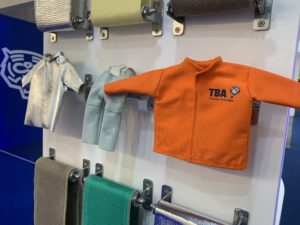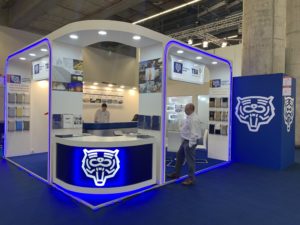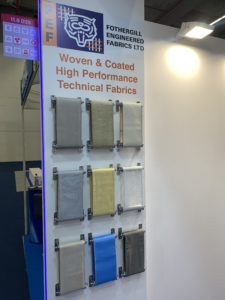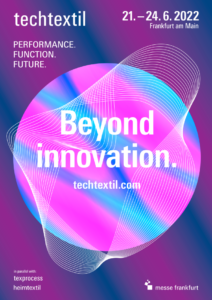 FIREFLY™ACCLAIMS ATHENA DEBUT AT NEC FIRE SAFETY EVENT
1st October 2021, 9.01am
Fire barrier specialist TBA FIREFLYTM came away from The Fire Safety Event at the NEC (7-9th September) with plenty of positives to reflect on, aside from the buzz of meeting many industry colleagues again for the first time in two years, with numerous new project inquiries to follow up and its new Athena 60:60 product having enjoyed a successful debut.
Firefly's technical sales team and Product Manager, Chris Boam, were on hand to explain the key benefits of both the new IFC certified system developed to provide vertical protection around timberwork and established products such as Zeus, Phoenix and Apollo.
Firefly's Marketing Manager, Simon James, commented: "The NEC remains a great venue for trade exhibitions and we were very pleased with the attendance at this event, especially knowing how busy most fire protection contractors and installers are at present.
Our stand was busy throughout, allowing us to make many new contacts as well as renewing relationships with existing clients, while our new timber protection barrier, Athena 60:60 drew a lot of attention.  Overall it was a very successful three days."
Firefly manufactures a comprehensive range of fire barrier materials carrying the fullest selection of industry accreditations, suitable for the protection of roofspaces and other voids in domestic and commercial properties as well as structures such as warehouses, engineering plants, railway stations and other transport hubs.

COVID-19 UPDATE
9th October 2020, 3.13pm
Please click on the link below to access the Fothergill group COVID-19 update.
K Show 2019
16th October 2019, 1.35pm
Photos of our exhibition stand at the K Show 2019 in Düsseldorf, Germany.
World Advanced Materials Summit & Expo 2020
22nd August 2019, 3.32pm
Fothergill and TBA are proud to announce that we will be Associate Sponsors exhibiting at the World Advanced Materials Summit & Expo, which is being held at the Manchester Central Convention Complex in the UK, from 31 March to 1 April 2020.
K Show 2019
22nd August 2019, 3.28pm
Fothergill and TBA will be exhibiting together at the K-Show 2019, which is being held at the Dusseldorf Messe in Germany, from 16 to 23 October 2019.
FIREX 2019
19th June 2019, 11.17am
TBA FIREFLY™ exhibiting from 18/6/19 to 20/6/19 at FIREX 2019 at ExCeL London UK.
Techtextil 2019
14th May 2019, 4.58pm
Fothergill and TBA exhibiting together for the first time at Techtextil 2019.
Composites UK
25th April 2018, 7.56am
Fothergill Engineered Fabrics has recently become a member of Composites UK.
Composites UK is the Trade Body for the UK Composites Industry.